Beelink just introduced their GTR7 model with the 7840HS that I'll be reviewing, and based on what I'm seeing they've addressed many of the past complaints of their line making this a great option compared to the GTR6.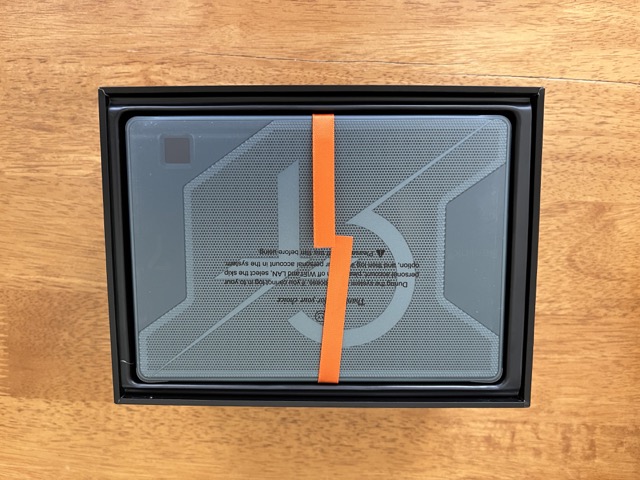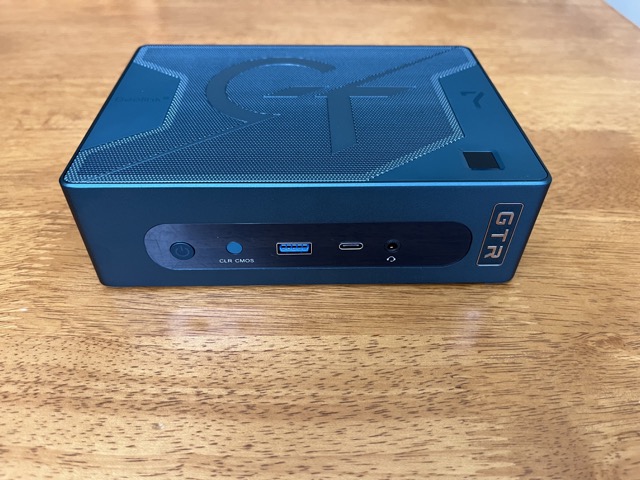 Hello beautiful little GTR7!
The long awaited RDNA3 igpus are here with the release of the Ryzen 7840HS and 7940HS mobile cpus. Previously, the RDNA2 chips (6800H, 6900HX, 7735HS) were the first time in history that miniPCs had a reasonably competitive graphics offering, doubling the performance of the previous generation.
RDNA3 is now offering another 20-25% increase from the last generation, meaning that many games that were on the edge before are playable now in the 40-60fps range at 1080p low to medium. However, we're seeing a nice bump on BOTH the gpu and igpu side which is what makes this chip some compelling.
Overview & Specs
Beelink special features: what makes this unique?
| | |
| --- | --- |
| CPU | Ryzen 7840HS; 8 cores/16 threads; 5.1ghz boost |
| iGPU | RDNA3 780M; 8.1 teraflops |
| RAM | 32gb Crucial DDR-5600, up from DDR-4800 on the last gen |
| SSD | 1tb Crucial P3 Plus. More base storage than before |
| Wi-fi | Wi-fi 6 (intel AX210) |
| Ethernet | 2 x 2.5Gbe ports (intel) |
| Ports | 2 x USB3, 3 x USB3 superspeed, HDMI, DP, 3 x USB-C, magnetic charger, 3.5mm headphone |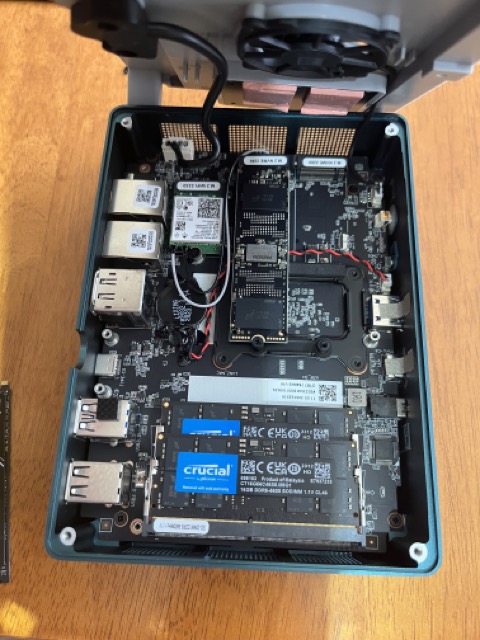 Beelink seems to really have gone out of their way to be more innovative on this machine. First, they seemed to be really focused on power delivery and thermal management more than anything. The default suggested TDP on the 7840HS is 35-54w, but on this machine it was unlocked to up to 65w. I verified this value in the PPT and smartstep settings within the bios. They also completely reworked their cooling system with a vapor change and new fan setup.
To be honest, I was really worried that this was going to be a noisy machine, but have been pleasantly surprised to find out that it's really quiet. The Beelink GTR6 in the past was quite noisy, but Beelink seems to have learned from that with their GTR6 model. Now, idle and low load environments have minimal fan noise which is great. Under load the fans crank up of course, but the pitch and tone is very reasonable. I'll try to provide a recording of this. In the past nearly any activity would force the fans to jump to the max.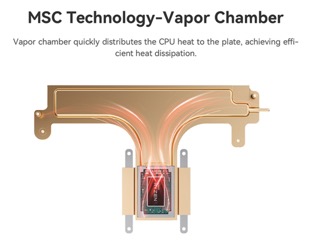 Next, they introduced a magnetic power port. I like that if you unplug and replug it in it won't wear out a port like USB or a barrel jack, but I do have a few gripes. First, it's very difficult to remove. You have to yank rather hard on it to get it off and it feels like you'll damage the cable. Second, the cable is permanently attached to the wall adapter, which means if you need to snake the power cable through anywhere the magnetic piece has to fit through. With all that said, you can fall back on the USB-C port for PD charging.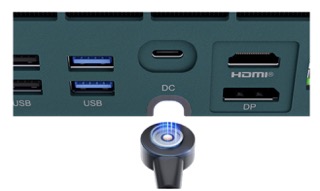 Stability notes
Before diving into benchmarks, I think it's worth discussing stability. Lately with miniPCs thermals and stability are the #1 concern when it comes to these smaller manufacturers. Directly out of the box on an early unit, I encountered a couple of reboots while running benchmarks (cinebench). Another youtuber ran into the same. However, I promptly received an updated firmware dated 6/13 that addressed the crashing issues as well as a few small patches and have had no other issues.
Since that patch I have probably re-run and stress tested the machine 30+ times across 3dmark, cinebench, aida64, and basic game play, and have not run into a single problem yet.
CPU temps tend to hover around 70c. Others have commented on concerns around RAM temps. Mine maxed out at 79c under gaming conditions, but when I asked Beelink about this, they said that it is the SPD controller temperature reporting that, not the RAM itself, so it is not a concern. I've continued to stress test with these temps and have not seen any stability issues. I can't speak to longevity, but will try to see if I can find more information on this.
Performance
How does this machine stack up? Let's get to the main system benchmarks: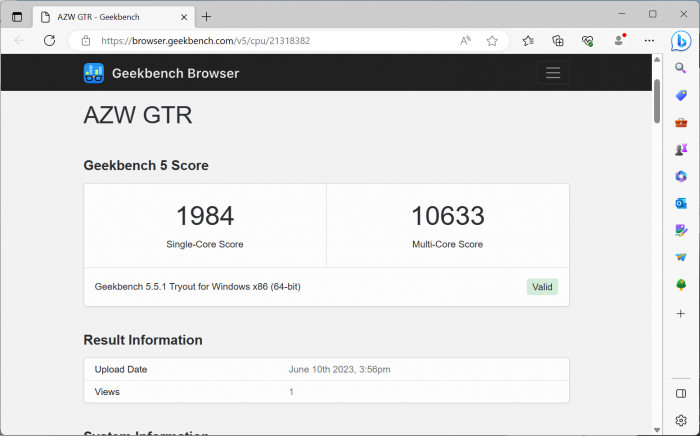 Super impressive GB5 scores. We're talking nearly Apple M1 pro scores here at 4nm lithography. From the 6900HX we are up 20% ST and 15% MT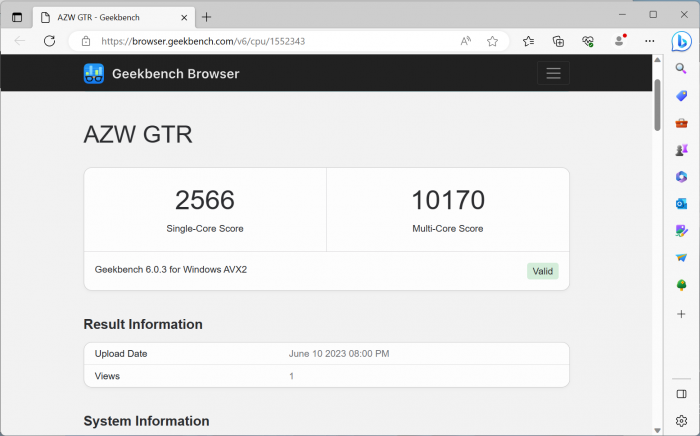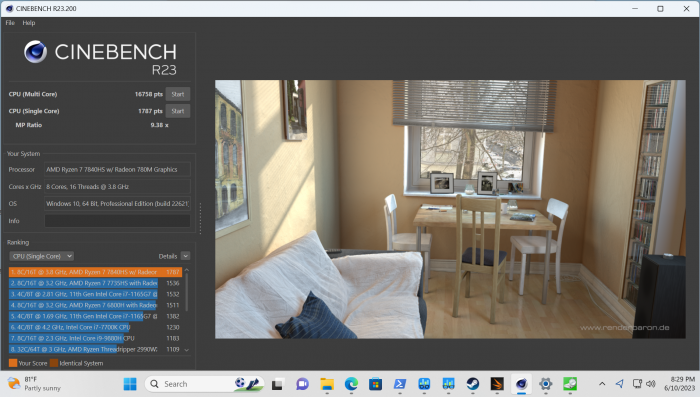 Cinebench: 16,758 MT is up a LOT: nearly 42% compared to the 6900HX. I'm double checking this number it looks so good. ST up 11%.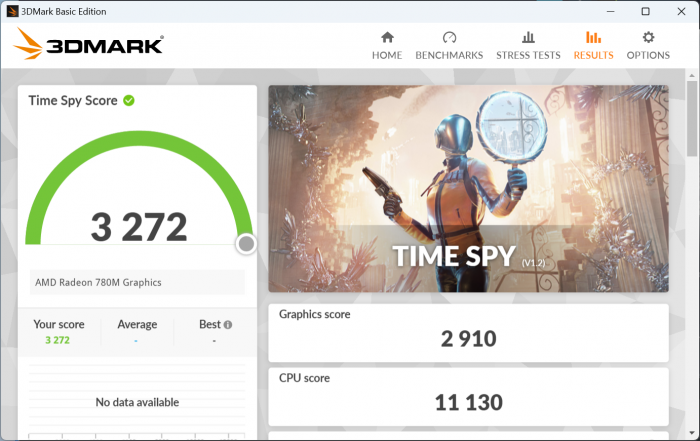 17% improvement over the GTR6/6900hx from 2794 -> 3272 points in Time Spy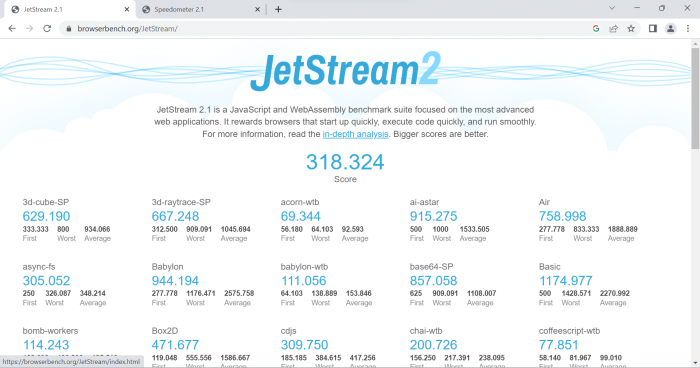 318 vs 252 in GTR6, up 26%. Super important for modern web apps and chromium apps.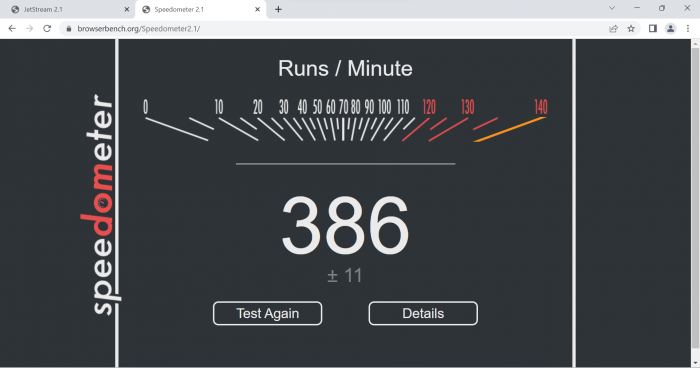 386 vs 267, up 44% in speedometer, a great /web benchmark.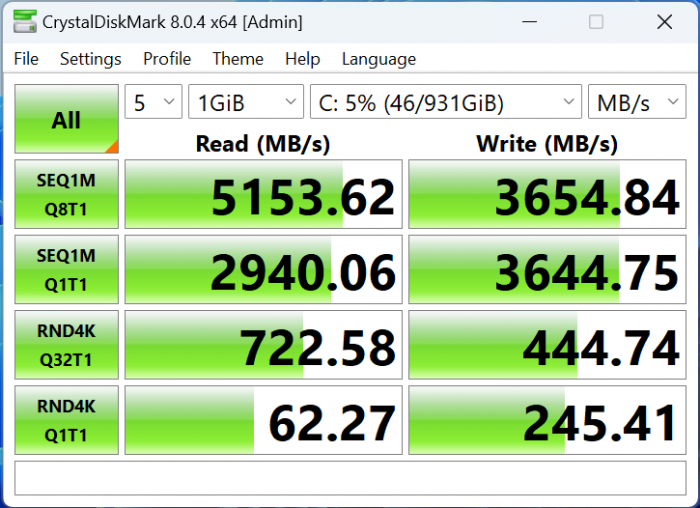 The P3+ here is a more basic 4.0 drive, not quite the tier 1 Kingston KC3000 drive of the past, however they increased the size to 1TB vs 512gb. It's still a snappy drive, and if you want something better you can move this to the 2nd position as a storage drive and swap in something like an SN850x or P44 for a top tier drive.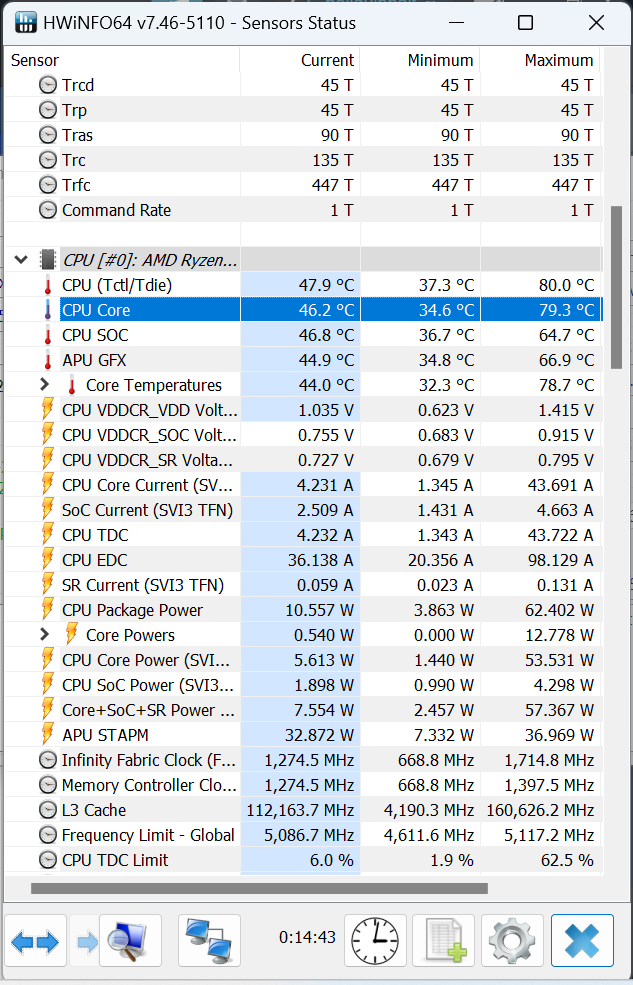 Under idle the CPU is normally around 40-45c, and maxes around 80c under load.

Here the DDR5 dimm hits 79.8c, but Beelink indicated that this was fine because it is only being reported on the SPD controller, not the RAM itself.
Summary
If you want an integrated GPU, the RDNA3 780M is absolutely the fastest option out there. Intel has nothing remotely competitive at this time. When it comes to affordable miniPC manufacturers, I trust Beelink more than the rest right now. Minisforum has continually shown to have failures, overheating, and other issues on their recent UM690 and other lines.
If size is a priority for you, this little machine can now compete with many low to mid range full size desktops at 1/4 the size.
GTR7 Strengths:
Absolute best mobile igpu on the market right now. 4nm, 8 cores, 65w, and screaming fast 780m.
Unlike the 7735HS chip, we also got a nice 20%+ cpu bump this generation along with the igpu increase
Quiet at idle and reasonable under load
Great port selection with USB-C PD, a new magnetic charging port, and front USB-C
Name brand DDR5 5600MT/s ram
GTR7 could be improved:
Downgraded wi-fi 6 from wi-fi 6e
SSD isn't as fast as KC3000 in last GTR6 model
Magnetic power adapter is interesting but proprietary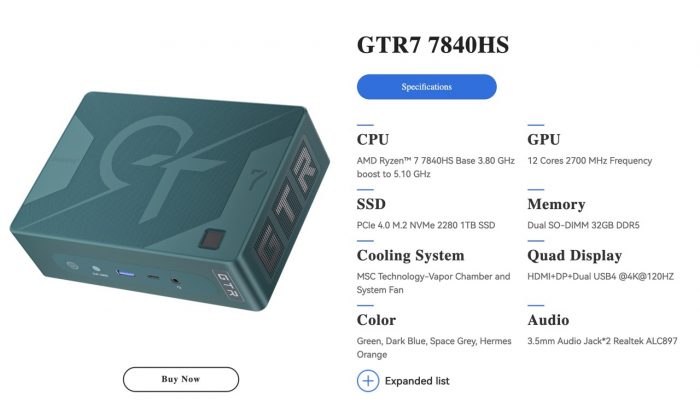 Buy the Beelink GTR7 now at Amazon (may temporarily be out of stock)
Buy from Beelink