Summary
I wrote up a review of the Beelink GTR6 previously. I got my hands on the SER6 Pro and thought it would be useful to write up a quick comparison of the two. The SER6 Pro is a little cheaper and very similar, but there are definitely some differences.
| | | |
| --- | --- | --- |
| | SER6 Pro (buy at Beelink) (buy at Amazon) | GTR6 (buy at Beelink) |
| CPU | Ryzen 6800H | 8-cores, 16-threads. 3.2/4.7ghz boost. | Ryzen 6900HX | 8-cores, 16-threads. 3.3/4.9ghz boost. |
| iGPU | 680M, 2.0/2.2ghz boost | 680M, 2.0/2.4ghz boost |
| RAM | DDR5 4800 | DDR5 4800 |
| SSD | 512gb Kingston NV2 (2000-3500MB/sec) | 512gb Kingston KC3000 (6000-7000MB/sec) |
| Ethernet | Intel 2.5GbE | Intel 2.5GbE |
| Wi-fi | Intel AX200 Wi-fi 6ac | Intel AX210 Wi-fi 6E (with 6ghz band) |
| Drives | (1) NVME PCIE 4.0 slot, (1) SATA slot | (2) NVME PCIE 4.0 slots |
| Ports | (4) HDMI, (3) USB 3, (2) USB 2.0, (1) USB-4 (1) 3.5mm fingerprint reader | (2) HDMI, (3) USB 3, (1) USB 2.0, (1) 3.5mm fingerprint reader |
Side-by-side
The SER6 Pro is a little smaller than the GTR6, has 2 less HDMI and USB ports, but DOES have a USB4 port. The fans also run considerably quieter at idle and lower loads.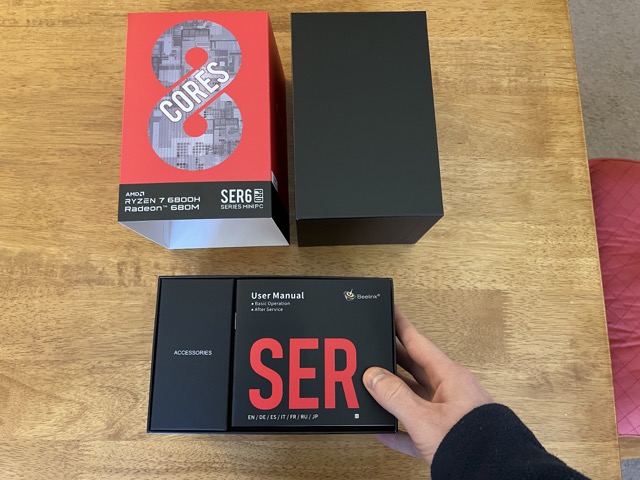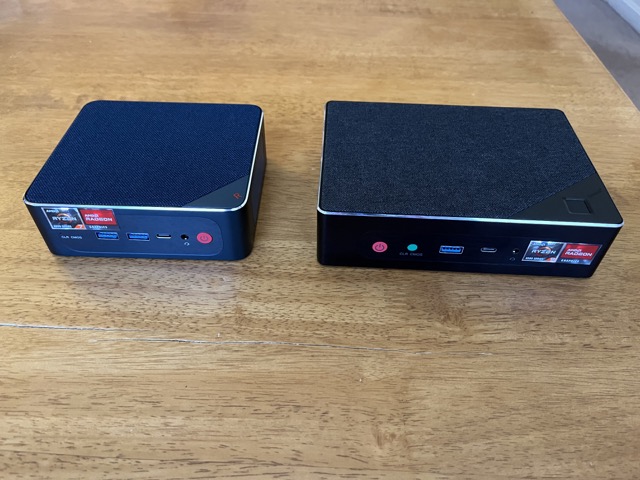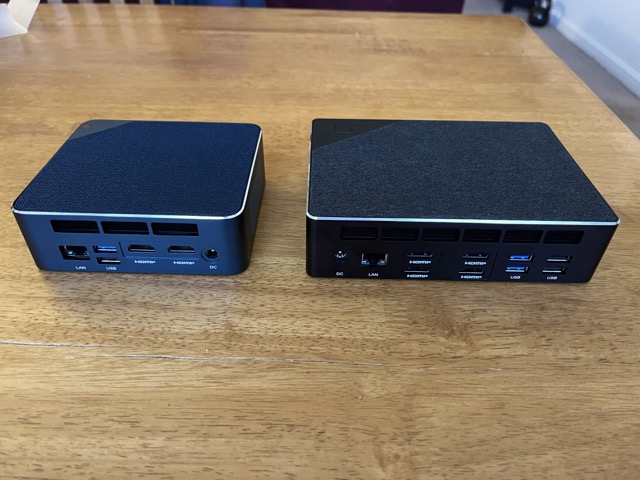 Benchmarks
Quick table of comparison to GTR6:
SER6 Pro
GTR6
Geekbench 5
*** note that Geekbench 6 was released in Feb 2023 and results in numbers about 30% higher for single core
1563 / 9293

1645 (+5%) / 9284
Cinebench R23
1511 / 11344
1603 (+6%) / 11752
Jetstream
254
253
3DMark
2739
2794 (+2%)
Crystalmark (512 GB SSD)
sequential: 3601 read / 2378 write
sequential: 7035 read / 2972 write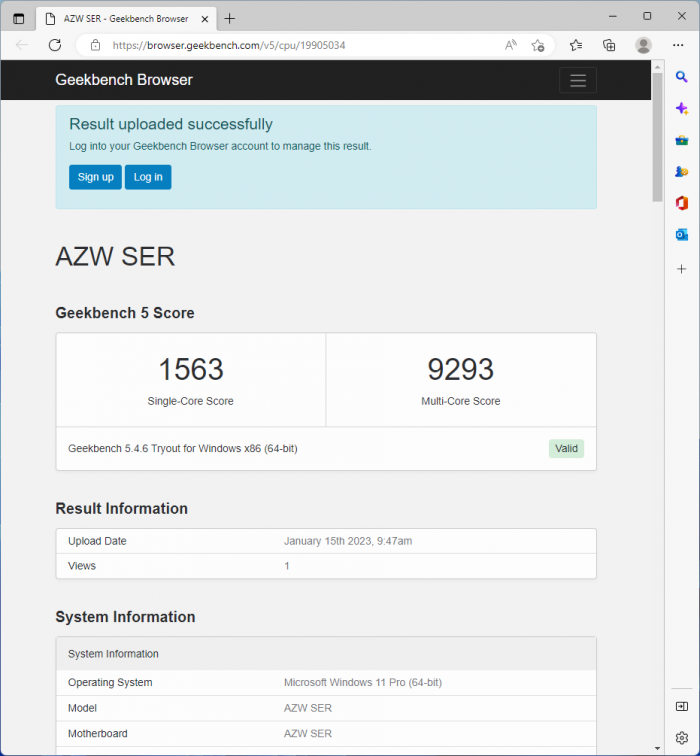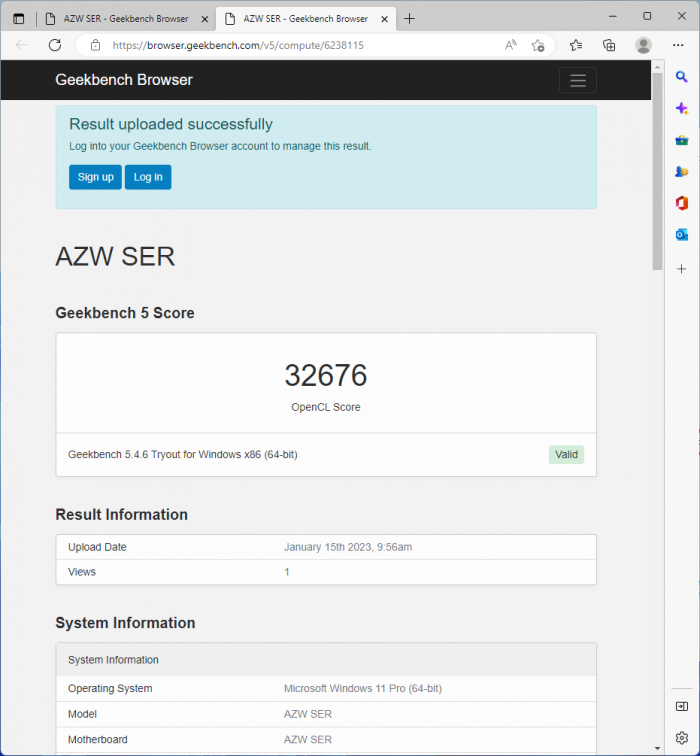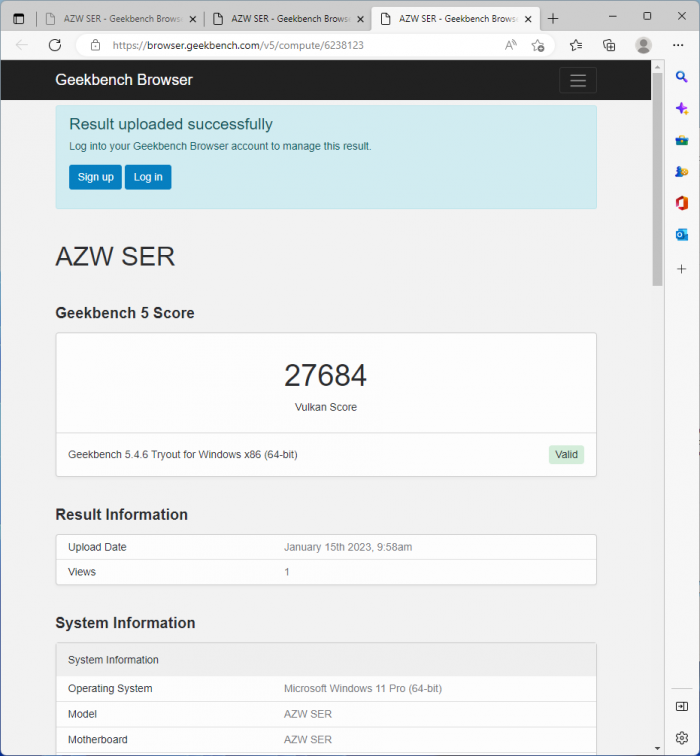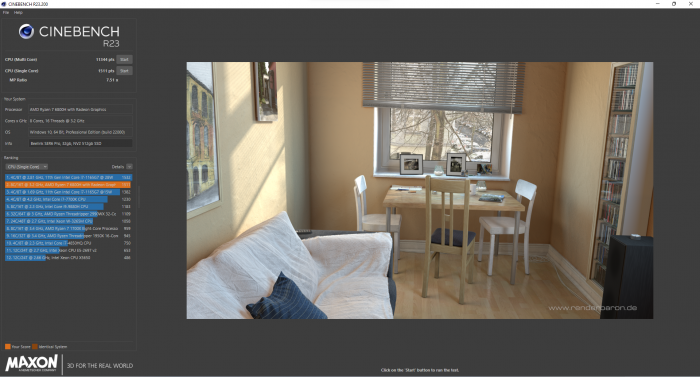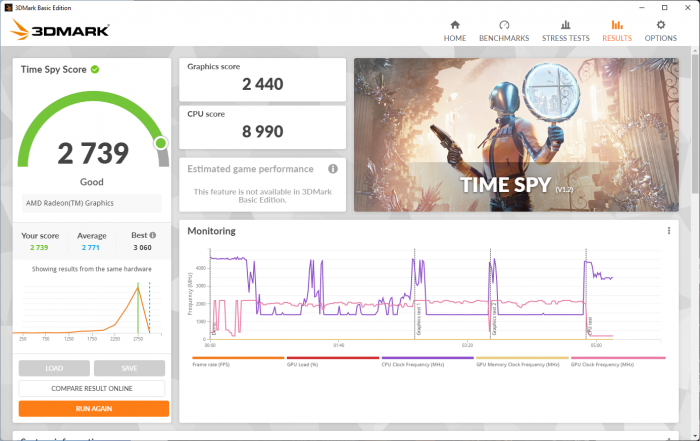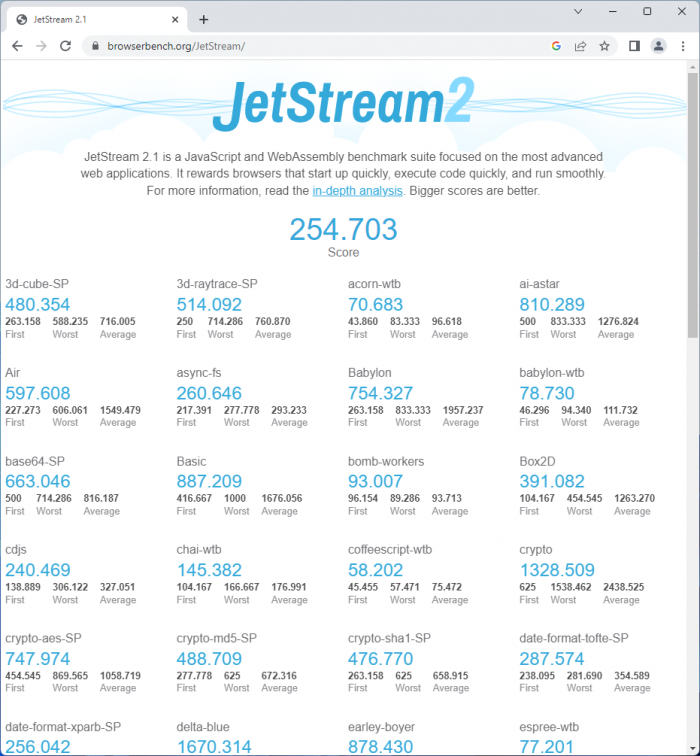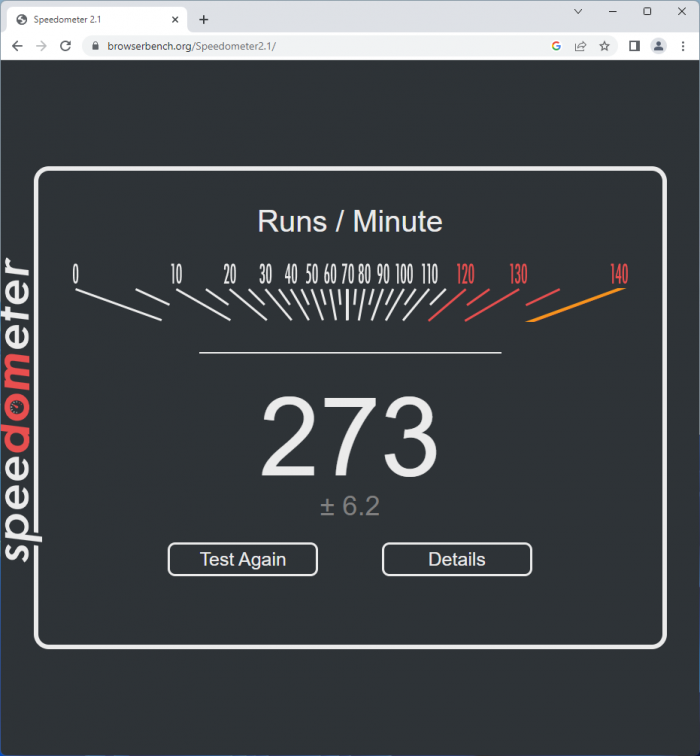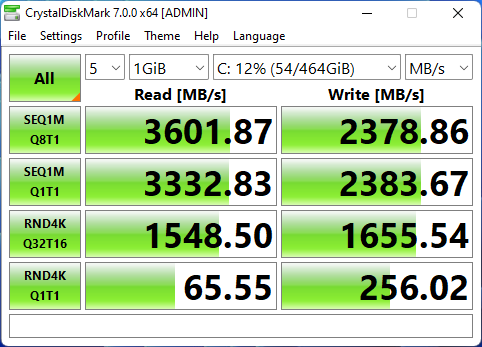 Quick Summary
Overall, these are very similar machines from the most important specs perspective. The 6800H and 6900HX are nearly identical cpus with just a bit more single threaded boost performance available on the 6900HX. RAM is DDR5 on both.
If you can buy the SER6 Pro as barebones you won't notice too much difference. However, if you purchase with the existing RAM & SSD's, you'll notice that the GTR6 does offer the much faster Kingston KC3000 SSD compared to the NV2. Both are still screaming fast SSD's though in the 3000MB/s+ read range.
SER6 Pro Advantages
The SER6 Pro comes in a much smaller, compact size
Out of the box, the SER6 Pro is MUCH quieter at idle and low loads. Both are kind of similar when putting heavy loads on them. I'm told that Bee-link has a new "quiet" firmware for the GTR6 that will keep the fan quieter at lower loads I'm going to test out
SER6 Pro has a USB4 port!
The SER6 Pro is about $100 cheaper which is nice. The GTR6 pricing is definitely getting up there.
Has a 2.5″ drive attachment point if you want to re-use an older SSD or HDD for more storage and to treat it more like a NAS.
In sleep mode, the LED doesn't blink like the GTR6 which drives me crazy 🙂
SER6 Pro disadvantages to GTR6
Slower SSD if you buy with the kit includes
Only wi-fi 6 (AX200) and not the newer 6E standard. Would have nice to get this since it's such a cheap upgrade and gets the brand new 6ghz band
Less HDMI and USB ports. Though I don't really know many people that need 4-8 displays 🙂
SER6 Pro has only 1 NVME/M.2 slot, but it does have a 2.5″ if you want to use it as a NAS
Youtube reviews (Robtech) have indicated that if you do use the 2.5″, it blocks the fan a bit. Enclosure temp goes up 10c and controller up 5c. I'd suggest just maxing out the NVME slot with a 2-4tb drive instead.
​
In short, I think you'll find these machines pretty similar. The GTR6 makes sense if you want the absolute fastest speed, wi-fi 6e, and need more display ports. The SER6 Pro though is cheaper, has a more modern USB4 port, and is quieter out of the box. I'm currently running the SER6 Pro as my home htpc / NAS right now to test it out for a while.
You can buy these models at the following places below:
Bee-link GTR6: (buy on Beelink) , (buy on Amazon)
Bee-link SER6 Pro: (buy on Beelink), (buy on Amazon)
Current pricing on Amazon is very good with a 15% off sale. Amazon doesn't allow me to list prices, but note that right now the SER6 pro is something like $240 cheaper than the GTR6 and is like 95% the machine!