Overview
It's 2022. Technology has made amazing breakthroughs at producing new high performance, low power chips with incredibly small lithography. We are at a turning point where I believe the vast majority of desktop machines will move towards small form factor mini PCs.
Laptops cpus of the past used to perform at maybe 1/4 to 1/2 the speed of their desktop counterparts, but that is no longer the case. Today 15w high efficiency chips keep up (typically the "U" series from Intel and AMD, or the M1/M2 series from Apple), and the higher wattage 35-45w chips offer even more multicore performance and rather decent igpus.
The new Beelink GTR6 6900HX is an absolute beast, and this would be an incredible time to start switching over to a miniPC for most home office usage.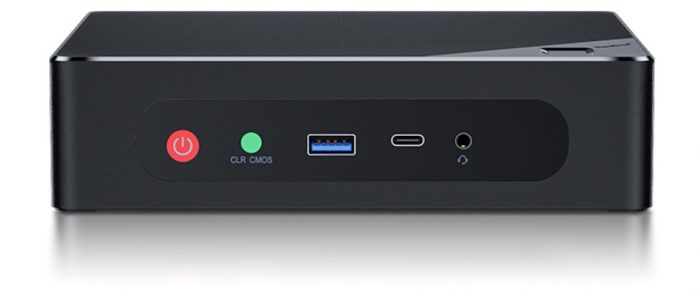 Wait, who is Beelink?
There are only a handful of mini PC manufacturers I trust, and Beelink is one of them. They are based out of the Shenzen area, but have been in business since 2011, nearly 12 years since this article was written. Chatting with one of their reps, they tell me their main focus is on creating reliable, power efficient machines. I have to agree with them: the trend moving forward will be on small form factors, and things will just continue this way as we trend towards 5nm, 3nm, and below.
You can read more about Beelink's products here: https://www.bee-link.com/
Specs
I'll be reviewing a fully loaded GTR6. What I think is particularly special about these devices is that Beelink is (a) using top-shelf components across the board such as Kingston SSD's and RAM, and (b) every component is also up-to-date. USB-C. Wi-fi 6e. DDR5. 7000MBps PCIE 4.0 SSDs. USB-C ports. Amazing.
Most miniPCs cheap-out somewhere. Maybe they used DDR4 to save on cost. Maybe they skipped out on wi-fi 6e, or used only USB-A ports. Beelink didn't do that.
Cpu: Ryzen 6900HX. This is the 45w Zen3+ latest chip built on 6nm lithography. This is a considerable leap up from the 5900HX across the board. This is an 8 core/16 thread beast, running RDNA2 graphics. CPU performance is up around 20% from the 5900HX which is a nice improvement. More importantly, RDNA2 is nearly 2x as fast as the graphics on the old 5900HX. See below. RDNA2 also includes AV1 hardware decode for media playback for the first time.
RAM: 32gb of DDR5 4800 Kingston memory. Sure, it's "only" at 4800, and Ryzen can take advantage of more, but in the end this is an SFF machine. It's plenty
SSD: 512gb PCIE 4.0 Kingston KC3000 SSD. This is super nice. We're talking 7000MBs+ read speeds. This is a tier 1 SSD with very few being faster than it
Wi-fi 6e: No skimping out with standard wi-fi 6. 6e adds a new 6ghz band for improved performance and less interference in busy environments. As of Nov 2022 6e routers are also more affordable ($200ish instead of $500ish).
8k support: Up to 4 HDMI outputs
2.5Gbps ethernet: great if you want to use this as a little NAS! (though not really needed for most internet connections right now)
This graphic gives you a good sense of what was upgraded from the 5900hx to the 6900hx: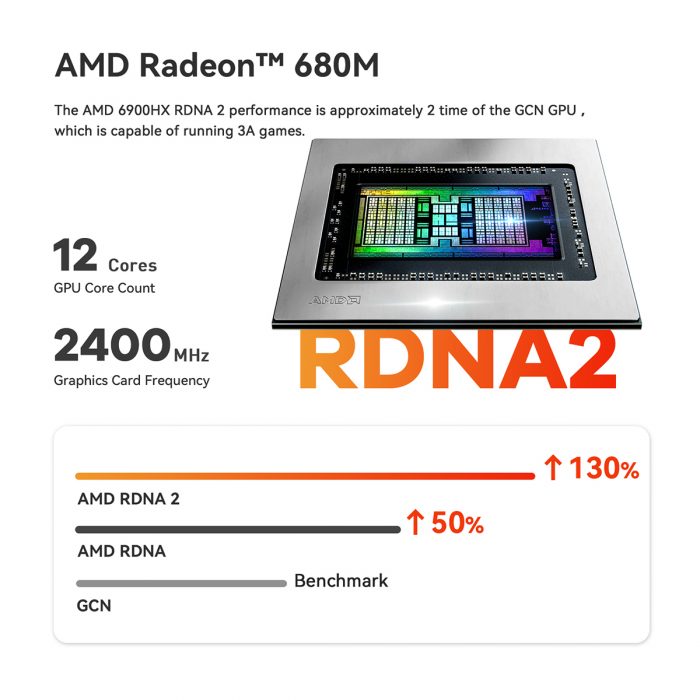 First impressions
The GTR6 arrives with great packaging and a smooth out of the box experience. It's a small, dense, thick little package.
I'm welcomed with a front USB-C port (thank you Beelink for living in 2022 compared to other manufacturers), a power button, CMOS reset, and USB-A port. A 3.5mm headphone jack is also up front if you want to connect headphones.
The back of the device supports 4 HDMI ports, a power connection, and 2.5Gbps ethernet. Wi-fi seems to be an internal-only antenna.
Performance
Let's go! I've ripped through the most common benchmarks. I expect this machine to be used by most as either a small office PC, as a media player/NAS, and as a lightweight gaming machine for older titles or emulation. RDNA2 is way faster than RDNA, but it's still not really intended for AAA high graphics.
It's more appropriate for older games at high, or modern e-sports games at low to medium.
Browser Benchmarks
Let's start with a metric I think is often overlooked: browser and javascript performance. With so many apps moving to the web SaaS style, and even desktop apps now running Electron/Chromium, I think browser performance is incredibly important.
JetStream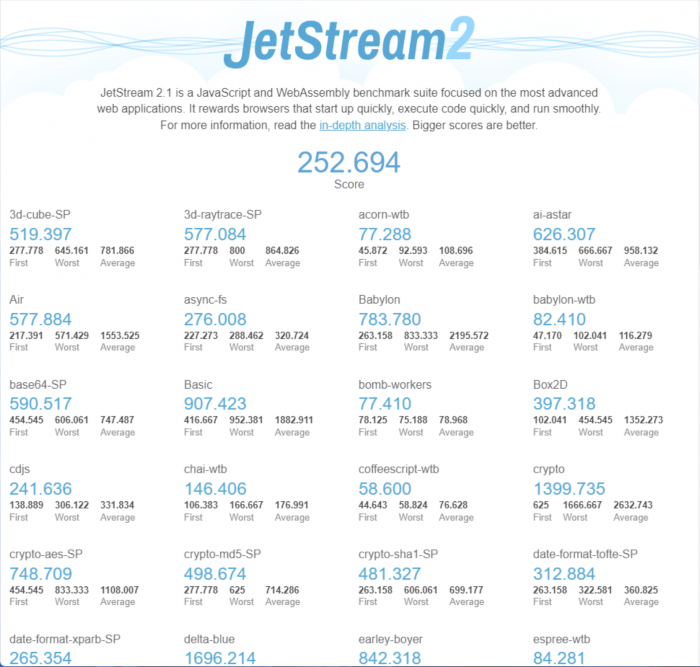 Speedometer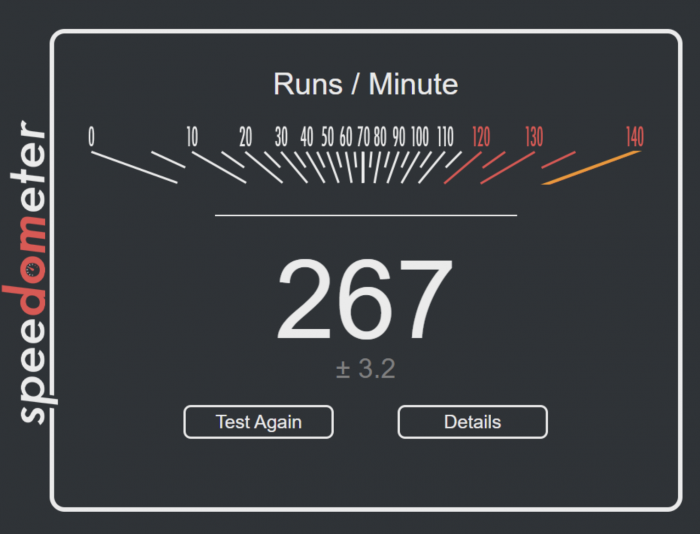 Geekbench
One of the gold standards for looking at single and multicore performance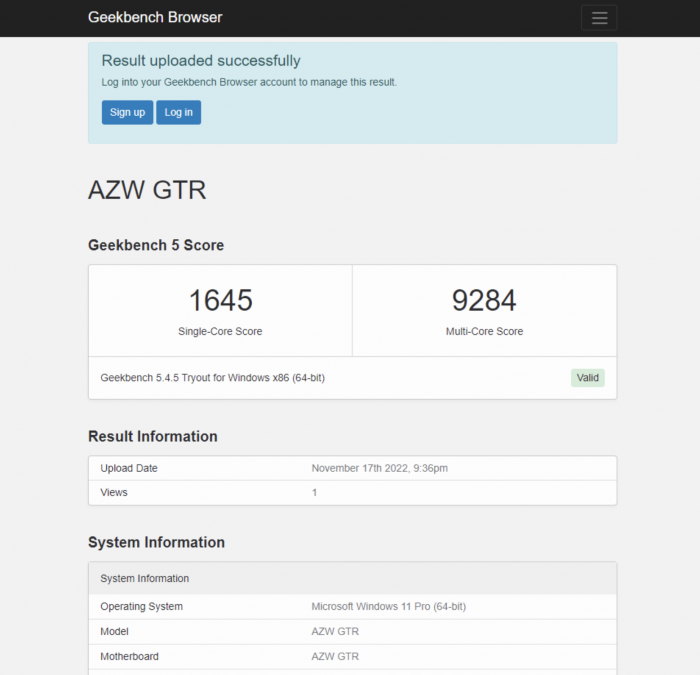 Cinebench R23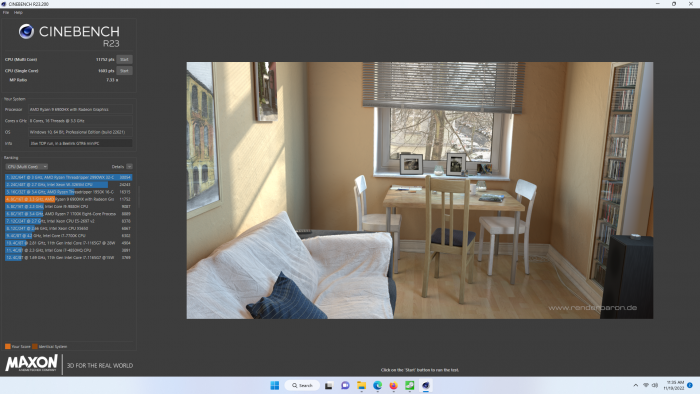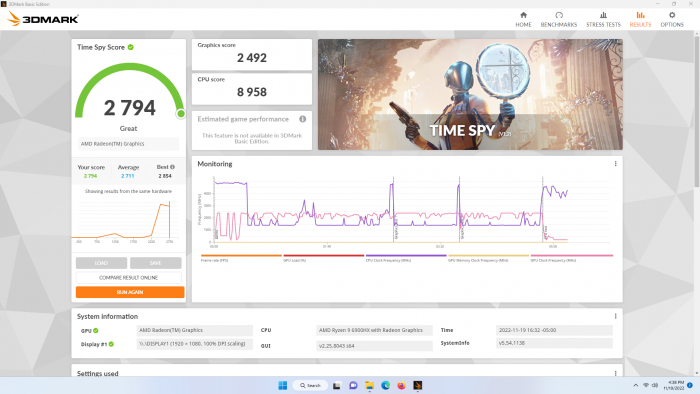 This run was done @ 45w TDP. Temps stayed below 80c, but the Radeon 680m RDNA2 gpu did introduce a small amount of throttling. Performance was very similar at 35w TDP (just 2% lower).
CrystalDiskMark SSD Test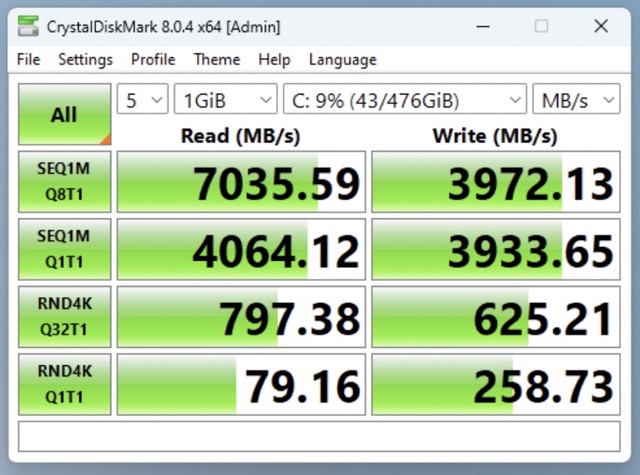 This little Kingston KC3000 is an absolute monster, exceeding 7000MB/s read speeds. A 1TB or larger model would do even faster with rights. A real splurge for a PCIE 4.0 NVME drive with TLC nand, DRAM, and a Phison E18 controller.
Strengths
Very snappy, efficient, tiny miniPC. It's amazing to see a 6nm 45w chip making its way out of laptops and into this form factor
Every component is up to date. The latest ram, PCI, wi-fi, bluetooth, and ethernet spec is incredible
Includes Windows 11 license
Lightning fast SSD. 14 second boot time to Windows Login screen with standard Bios boot options.
The 6900hx is a next generation leap beyond the 5900hx especially with RDNA2 graphics. This is now a capable machine for esports, older games, and more.
Could be improved
No fan control. This machine idles at around 30db and hits around 40db under load. While this isn't too bad at a distance, I find the fans are running too fast unnecessarily during idle/low load conditions. For example, I monitored the fans with HWinfo and saw that even at only 40-45c, the fans were still cranking out 30db. I couldn't find any bios settings to help with this, and the famous Fan Control software couldn't even find these fans on the AZW motherboard. Maybe some other 3rd party software for Windows could. I've reached out to Beelink and AZW for help.
LEDs: In sleep/S3 state, the GTR6 blinks a bright white light. If I have a machine in a room while I'm sleeping, or even in normal conditions, the blinking light is just very annoying. I'd far prefer a dim glow. The power supply also uses a bright blue LED (I'd prefer red or green).
Still not a AAA game type machine, but you shouldn't expect that. Go with mini-ITX and a full length GPU if you want that type of gaming performance.
Conclusion
The GTR6 is an absolute beast of a little machine. I highly recommend it for power users, office use, web browsing, and modest encoding and streaming tasks. It's incredibly response for most tasks and light gaming. It would make for a great media or plex server.
The caveat? Noise. Beelink/AZW, we could use some fan controls. The noise is completely appropriate while under load, gaming, etc, but the fan could be quieter under idle conditions or low load conditions when the cpu is sitting at 40-50c. In fairness it's not that loud, especially if you are sitting 10′ away on a couch watching movies.
I'm being a little critical on fan noise, but seriously guys – these machines are incredible for their size.
Do yourself a favor and go pick one up here: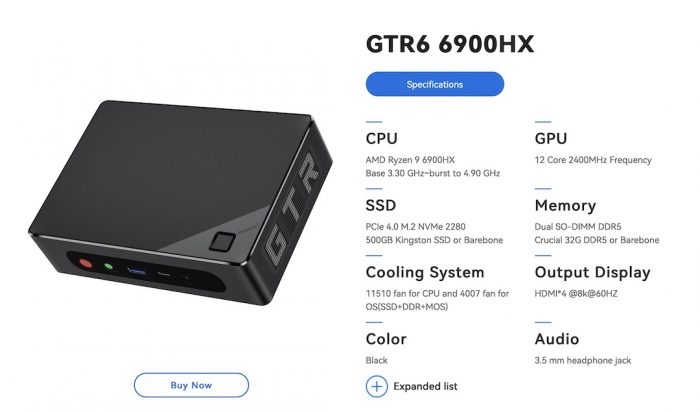 Buy directly from Beelink: Beelink GTR6 6900HX mini-pc
They also offer several other models with lower power intel i5-1235u chips, or if you want to save a bit of money you can go with their last-gen ryzen zen 3 5xxx series models. Here are a few budget options from
Amazon:
Beelink GTR5 5900HX (2021 model) – a bit cheaper
Beelink SER5 5560u – a lower power, cheaper model but still very snappy – in my opinion this one is the best balance if you are on a budget and just need basic office/web browsing. GPU is too limited for most gaming though.